Obesere x Zlatan's "Egungun Be Careful"… Hit! Or Miss? Fans Review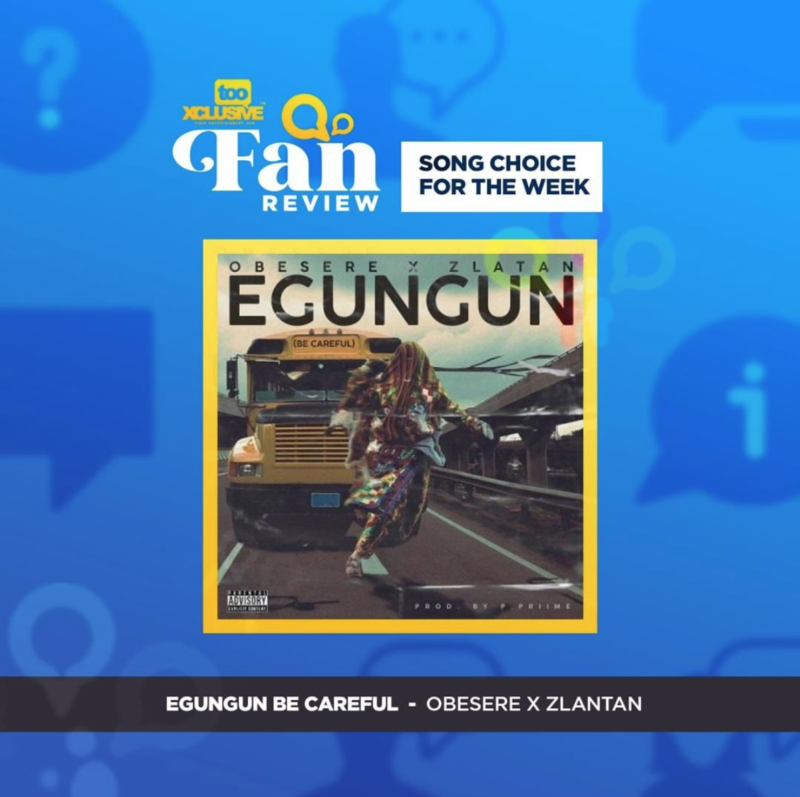 We decided to give our fans on social media a platform to share their opinion about new songs released by top Artiste. This week we kicked off with 'Obesere and Zlatan's new joint "Egungun Be Careful" and below are the few selected reviews from you the consumers.
Music Review:- Obesere X Zlatan – "Egungun Be Careful" (A Collaboration That Should Never Had (have) Happened)
Vividly analyzing this new song by the legend Obesere which got Zlatan in it. To me, I will say this song is one of the major trash that has been dished out for us so far. Forcing a collaboration is something that any artiste be you a celeb or an upcoming should never do. Listening to the song, it's so drastic like I wasn't feeling it. Obesere verse on that song feels like his been forced to actually voice over the beat.
My Point, the song they were trying to recreate here is twenty years old. The owner of the content left the music scene for quite a long time. Listening to the lyrics of the song compared to the original content made the new one sound much as noise. The energy was forced and false.
The delivery was not absolute. Some lines were off the key and Zlatan had to increase the tempo by making everything sound extremely noisy. This to me is a waste of platform energy and resources. Zlatan should get his ass together and think outside the box
Reviewed by Boy Cartel @facebook
"I think Zlatan is gradually becoming a nuisance all in the name of music, he is now known for polluting our ears with noises, shouting aiyiii aiyiii aiyiii with regular beats. In fact, he's just abusing the musical instrument ? ? Obesere shouldn't have accepted to remix that song with Zlatan"
Reviewed by Áléxîî Édéh Ônyédîkáchî @facebook
"The song is Zlatan handwork, he like forcing music, he doesn't think or review his song b4 dropping then. He just needs to bring his head down"
Reviewed by Sionee Hott @facebook
This song conversation is still ongoing… What Do You Think About Obesere and Zlatan's joint "Egungun Be Careful" (Gbas Gbos) Hit or Miss ?
Share your thoughts